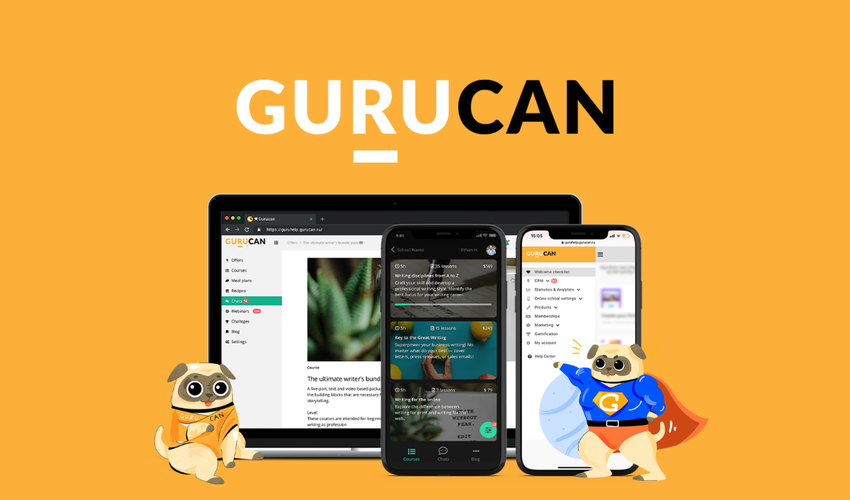 To build complete online courses and membership programs, you're paying for more tools than there are Law and Order spin-offs. (Law and Order: Highway Robbery…dun dun dun.)
You've got one tool for webinars, another to build landing pages, and still another for creating a mobile app.
When it comes to providing an exceptional learning experience for your members and students, it just takes one e-learning platform that does it all.
Meet Gurucan.